Mid Century Modern vs Minimalistic Furniture
Posted by Manhattan Home Design on Aug 7th 2020
Mid-century modern furniture is more than just a design comeback. It's one of the most south-after styles for luxury-loving people all over the world. Its closest competitor could be the minimalistic style, which some people regard as blend or empty (when comparing it to MCM). What do you think about these styles? Should you get mid-century or minimalistic furniture? Here we examine the qualities and setbacks of implementing both of them.
Mid-century modern style
As you might know already, MCM springs from the architecture and design boom of 1950s, which saw the rise of household names such as Le Corbusier, Isamu Noguchi, Ray and Charles Eames, Eero Saarinen, and many others. This trend is extremely varied but converges around blending together feelings of nature and the solidity of architectural design in furniture and decoration.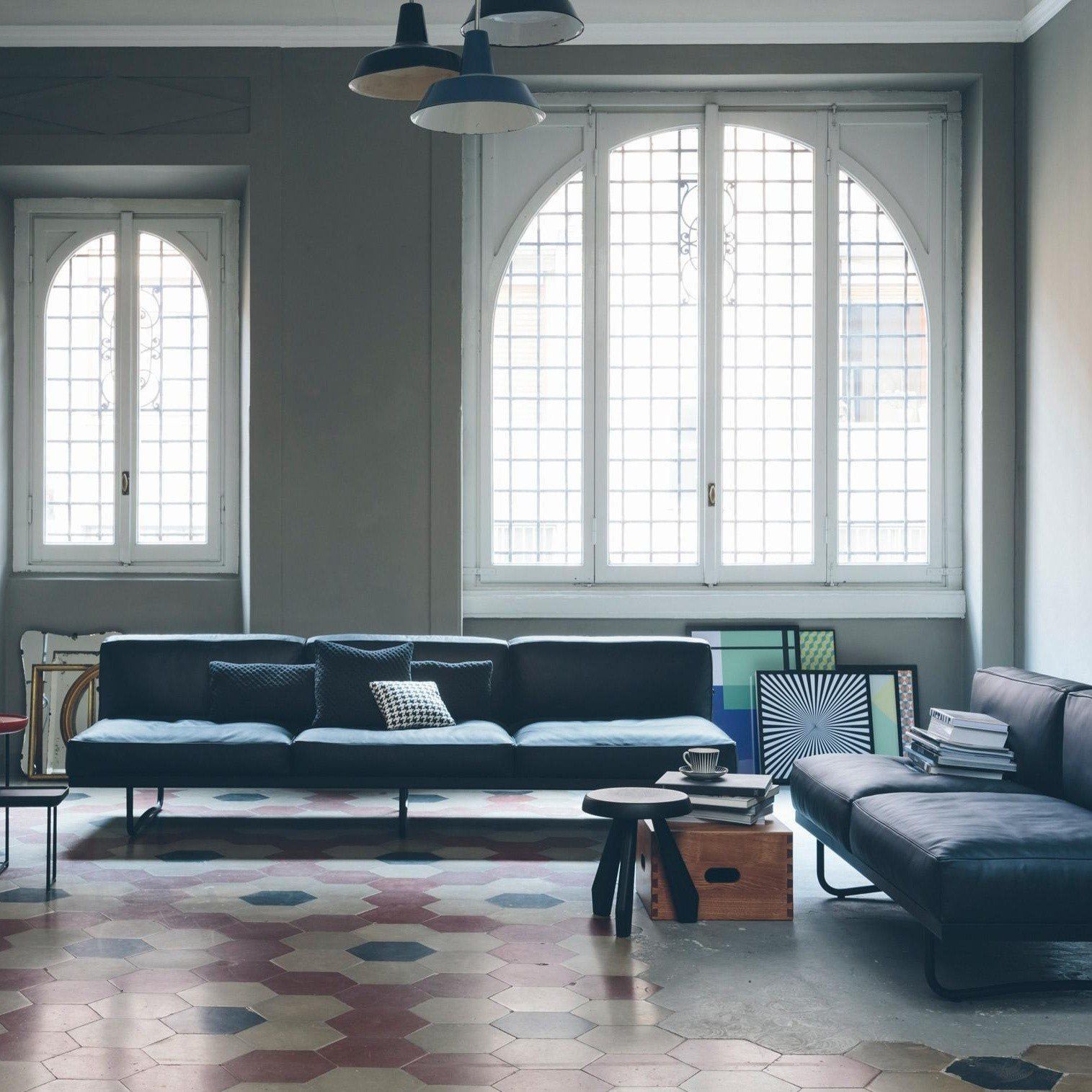 Suggested Item: LC5 Sofa
Mid-century modern houses usually thrive on great amounts of contrast, and don't limit themselves in the use of materials. You can find wood, leather, concrete, marble, and steel in a single space, all of them in complete harmony, effectively reminding us of the world we live in, where all the natural elements act in conjunction.
As a side note, mid-century modern style can sometimes incorporate elements of minimalism and be considered a greater category of this trend. Think about objects such as the Arco Lamp, which is a mid-century creation but completely minimalist in shape.
Suggested Item: Arco Lamp
Minimalism
This design trend started just a bit later than MCM and found its way in architecture, music and art through the 60s and 70s. Minimalism seeks to take away every addition to a creation or design that might be considered unnecessary, baring the object of everything but its essential qualities. That word is important for minimalism: the "essence" of the object is what it wants to achieve.
People who enjoy minimalist spaces will seek to remove the "clutter" in their furniture (though probably not in their lives altogether) and will usually not employ a lot of decorative items on tables or walls. Minimalist enthusiasts will probably also make an effort to be more organized in their personal space so said clutter does not come from their personal effects.
Suggested Item: Eames lounge Chair
Minimalism also thrives in spaces where there is no repetition but lone items with a singular purpose. There is less contrast or color variety (though different textures can definitely coexist), and all decoration should be centered and simple (though not simplistic).
Which one should I choose for my home?
Minimalism and mid-century modern style are not design enemies but actually quite the opposite. They both became famous at around the same time, and both can draw from the other to create memorable and comfortable living spaces. A good way of going about bringing them together would be buying mid-century modern furniture with a minimalist mindset.