The Woman Behind the Florence Knoll Loveseat
Posted by Manhattan Home Design on Jan 25th 2019
With the extent of her influence on midcentury modern furniture design, architecture and office planning, an article on the history of the woman behind the Florence Knoll Loveseat, Florence Knoll, is long overdue.
From a very early age, Florence Knoll showed an early interest in architecture and design. She was later was enrolled at the Kingswood School for Girls, next to the Cranbrook Academy of Art.
Suggested Item: Florence Sofa
Once there, Florence Knoll met Eliel Saarinen, father of another renowned midcentury modern furniture designer, Eero Saarinen. Florence would be under Saarinen's wing from there.
The bond between them helped Florence develop the skills and foundations for her pioneering career. From there, Florence would study under the tutelage of some of the greatest 20th-century architects, such as Walter Gropius, Marcel Breuer, and Ludwig Mies van der Rohe.
Based on architectural background, Florence set the stander for modern contemporary workspace interior planning in the USA after the war. The modern ideas of space planning, efficiency, and comprehensive approach to office planning were found to be not only effective but groundbreaking.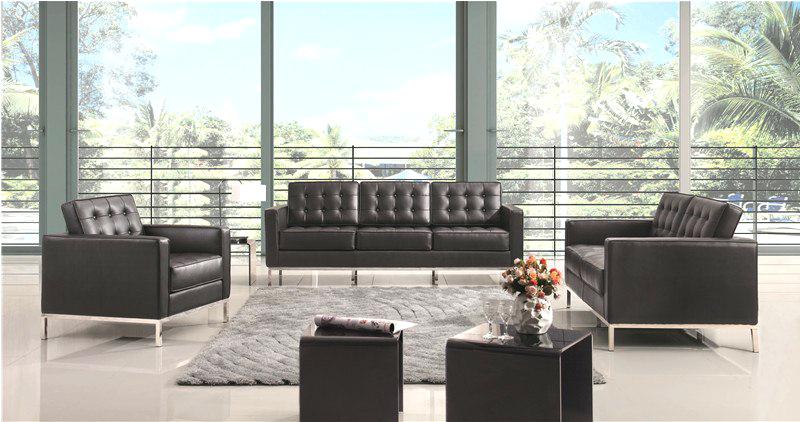 Suggested Item: Florence Sofa
Despite all her accomplishment, Florence Knoll believed she wasn't just a space decorator but a space creator, instead. Her most notable work, the Knoll Planning Unit, assessed each of her clients' needs, defining patterns of use and understanding company hierarchies from there. Only then, she would present a comprehensive design based on the principles of midcentury modernism and beautifully executed in her signature Knoll style.
A true artist, Florence Knoll essential role in the midcentury modern home and furniture design are, simply, unparalleled.